Ford Hits a Milestone with Production of 40 Millionth F-Series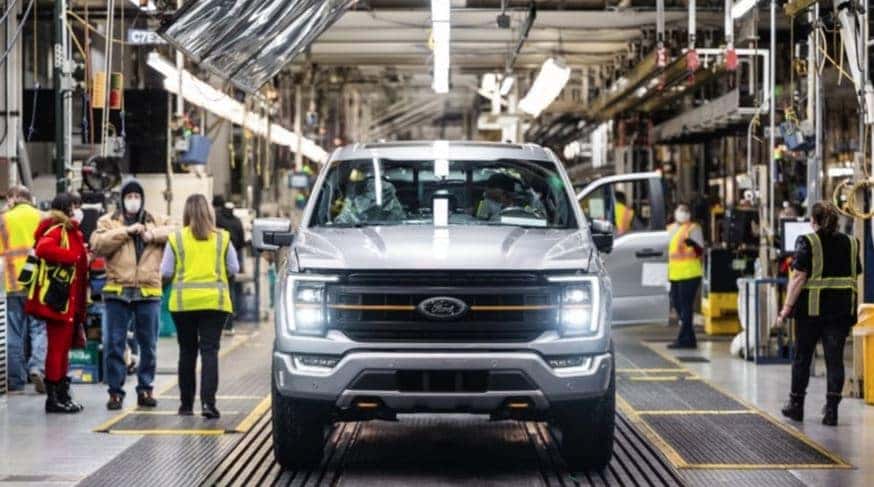 Pictured: The 2022 Ford F-150 Tremor at the Dearborn Truck Plant in Michigan. Photo Courtesy / Ford
The Forties sure have been the golden number for the Ford F-Series. The Ford brand has 45 years as America's best-selling truck, 40 years as best-selling vehicle, and now, Ford is celebrating the impressive milestone of its production of its 40-millionth F-Series.
So which model was the 40 millionth? That would be the 2022 Ford F-150 Tremor in color Iconic Silver, which rolled off the production line at the Ford Dearborn Truck Plant in Michigan. Ford CEO, Jim Farley, tweeted a video of the 2022 F-150 leaving the facility last week.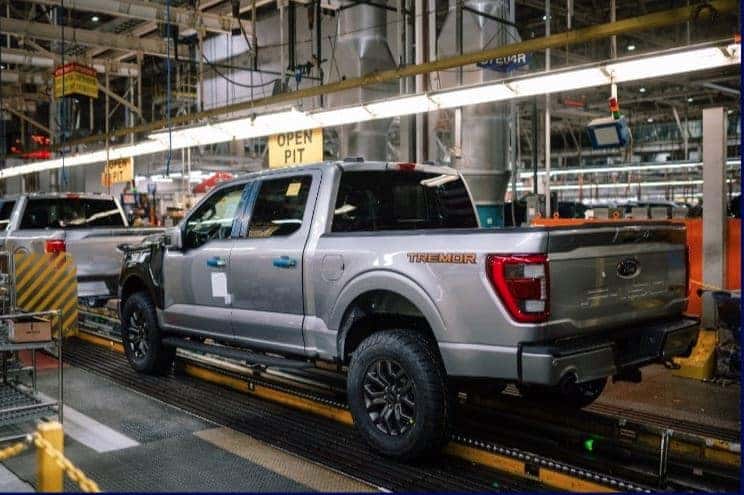 Photo Courtesy / Ford
The F-150 is now its its 14th generation after a debut for the 2021 model year. One of the biggest changes in the pickup truck is the introduction of the PowerBoost hybrid model with an electrically assisted twin-turbocharged 3.5-liter EcoBoost V6 that makes 430 horsepower and 570 pound-feet of torque.
A full electric version of the F-Series, a first for the brand, will be available later this year with the launch of the 2022 F-150 Lightning. Depending on the trim level, its dual-motor powertrain makes either 426 hp or 563 hp. The standard-range battery offers an estimated 230 miles of range, and the extended-range pack pushes the distance to 300 miles.