New 2022 Ford F-150 Named Kelley Blue Book Best Buy Award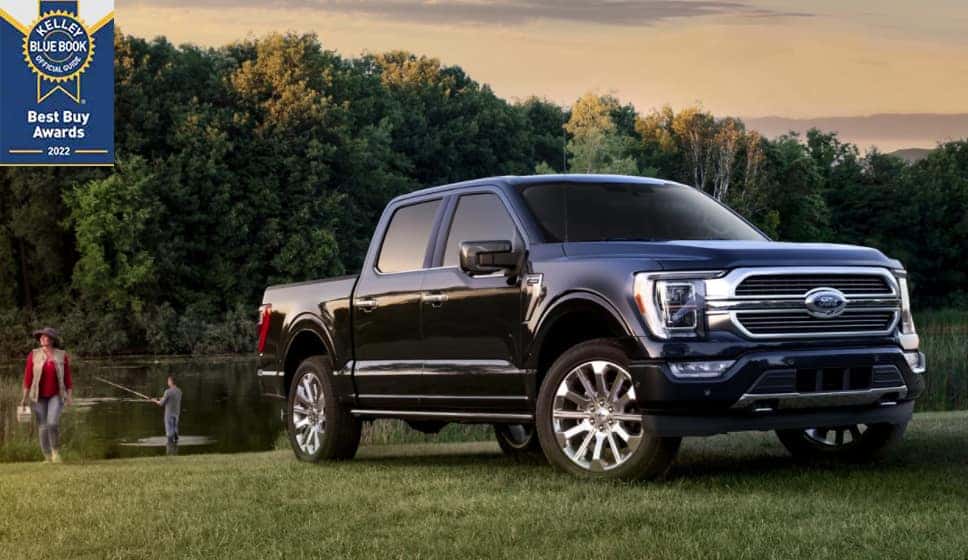 In recent months, the 2021 Ford F-150 has won its fair share of accolades, including being the best-selling pickup for the 40th straight year. Now, the popular pickup truck can end the year with one more – Kelley Blue Book Best Buy Award (KBB) – an honor that the F-150 is familiar with after being named Kelley Blue Book's Lowest Cost to Own Award for 2021.

Vehicle Highlights:
Best-in-class towing and payload capacity

Hybrid model offers 765-mile range

All-electric F-150 Lightning expected to have 775 lb-ft, tow 10,000 pounds, offer 300 miles of range

Pro Power Onboard makes the F-150 a generator

Pricing starts at $29,640

According to Ford Authority, KBB determines its annual Best Buy Awards based on a year-long evaluation of nearly every new vehicle available in the United States, along with data analysis that includes pricing, KBB's 5-Year Cost to Own data, customer reviews, ratings, and sales data.
"The Ford F-150 has best-in-class towing and payload capacity, and it is known for smart, intuitive work solutions," KBB said. "The F-150 also is tops when it comes to renovation, with no compromise hybrid and electric powertrains, as well as the availability of an on-board generator."
There are plenty of reasons why the Ford F-150 continues to be America's favorite pickup truck – and ending 2021 by being names a Best Buy award for the eighth year in a row clearly proves that.