The Highly Anticipated 2021 Ford Mustang Mach-E Arrives at Kelly Ford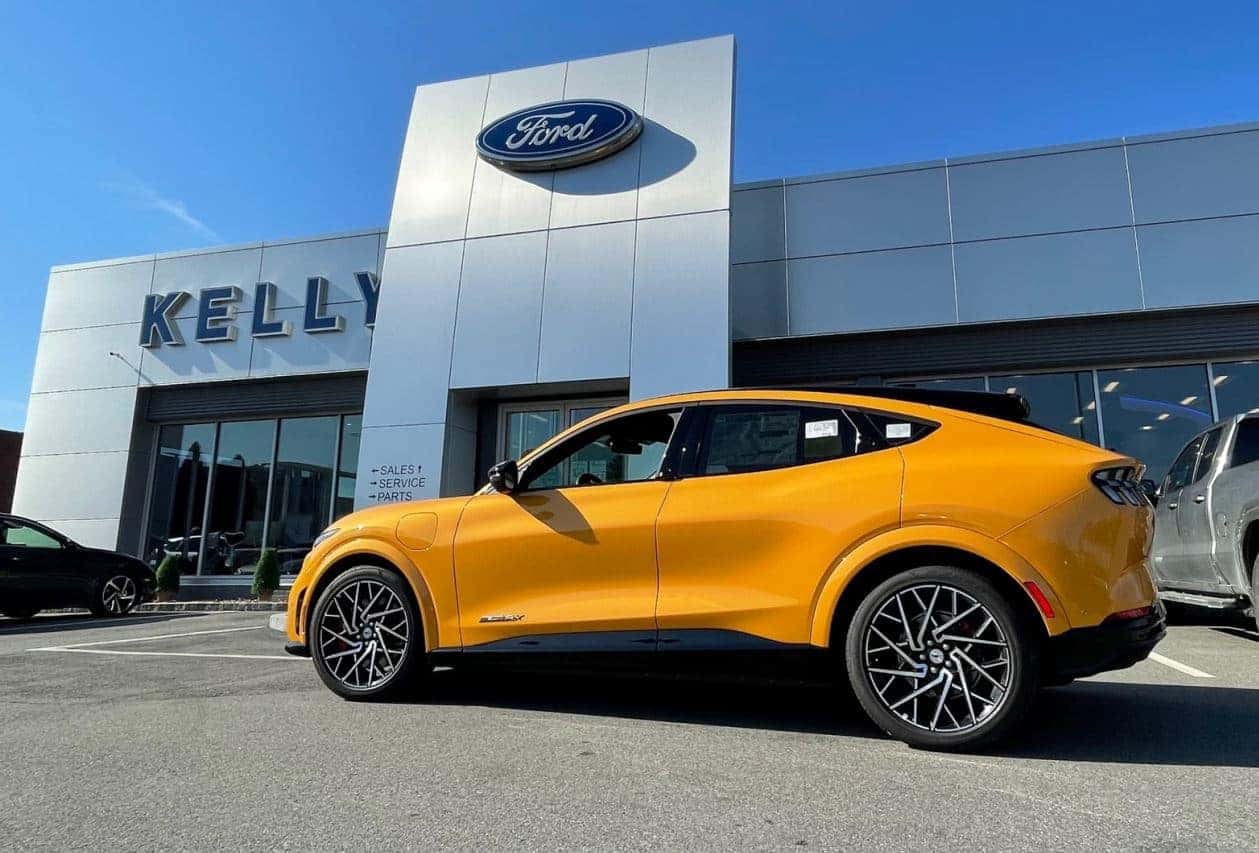 The brand new 2021 Ford Mustang Mach-E made its way to Kelly Ford in Beverly, MA and we could not be more excited about the new addition. This is the first time that Ford has released an SUV that is powered exclusively by electricity. That being said, here is everything you should know about the all-electric SUV.
Ford brought the Mustang Mach-E to life through a development process concentrated entirely on customer needs and desires, resulting in a sleek, bold SUV that delivers a spirited ride and handling – with state-of-the-art connected vehicle technology that makes it even better over time.
The latest addition to the already new SUV is the Mustang Mach-E GT Performance Edition.
"We already pushed the envelope by creating an electric vehicle with the pony badge, so it's only natural that we push it even further," said Darren Palmer, global director, battery electric vehicles, Ford Motor Company. "Mustang Mach-E GT Performance Edition not only gives you the added performance you expect from the GT name, but accentuates the thrill with the responsiveness of an all-electric powertrain."
The electric SUV is already earning all kinds of awards – The Car Connection has named it Best Car to Buy 2021 – marking the first time in their 10-year history that an electric vehicle has won the top consumer prize. The Mustang Mach-E also earned the 2021 North American Utility Vehicle of the Year.