The Next-Generation Ford F-150 is Here at Kelly Ford – Here is What We Know About the New Pickup Truck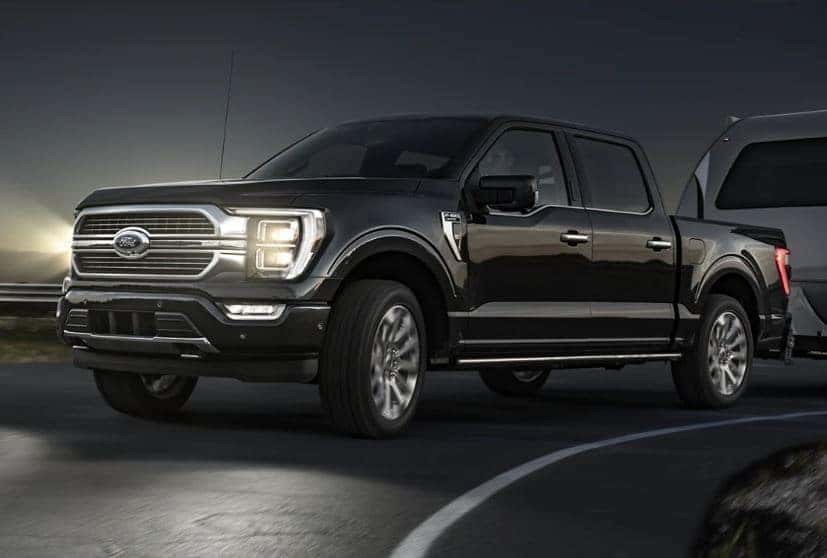 Photo Courtesy: Ford
We are starting off 2021 with a new addition at Kelly Ford in Beverly, MA – the new 2021 Ford F-150 has arrived and we could not be more excited. Known as America's Favorite Pickup Truck, the 2021 F-150 has plenty to offer. Here is what we know so far:
More Powerful Than Ever Before
For those that are seeking a tougher and more powerful truck, the 2021 F-150 is the truck for you. In fact, it takes work and recreation to a whole new level. The 2021 F-150 delivers the most maximum towing, payload, torque and horsepower of any full-size light pick up – making its the most powerful F-150 ever.
Engine, Transmission, and Performance
There will be several engine options to choose from – a 290-hp 3.3-liter V6; a 400-hp 5.0-liter V-8; a 325-hp twin-turbocharged 2.7-liter V-6; a 400-hp twin-turbocharged 3.5-liter V-6; and 250-hp 3.0liter diesel V-6. All engines come paired with a 10-speed automatic and for the first time ever, the 2021 F-150 will be offered with a hybrid powertrain.
Towing and Payload Capacity
The base model of the 2021 F-150 will have a towing capacity of 8,200 pounds, models equipped with the 400-hp twin-turbo 3.5-liter V-6 can tow up to 14,000 pounds. In fact, the 2021 F-150 offers best-in-class towing and payload in its class.
Interior, Comfort, and Cargo
On the inside, the 2021 F-150 has received impressive interior upgrades for the model year. Ford highlights a unique mix of fresh materials, colors, and patterns designed to give the cabin a modern, upscale look. Convenience features in the 2021 F-150, such a the mobile workspace, certainly help make things easier for those who are constantly on-the-go. For example, the 10-speed automatic's shift level can be folded flat with the center console to create a large workspace.
Infotainment and Connectivity
The 2021 F-150 will have an 8.0-inch infotainment display as standard that runs an improved version of Ford's Sync 4 software. Both Apple CarPlay and Android Auto are standard, while Wi-Fi hotspot will also be offered. Sync 4's new software provides over-the-air updates for future software releases, and traffic and weather updates.